QUESTIONS & ANSWERS
Have a Question?
Be the first to ask a question about this.
Ask a Question
The next level of white light
Philips Ultinon LED-HL [˜H7] headlights let you experience the next level of brightness: stylish white light with 6000 Kelvin and good headlight beam performance.Enhanced fit through compact design thanks to integrated electronics.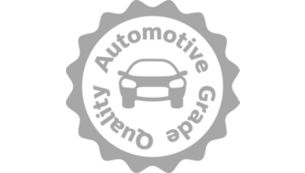 Philips automotive lighting at the highest quality level
The technologically advanced Philips lighting is renowned in the automotive industry, and has been for over 100 years. The Philips Automotive Grade Quality products are designed and developed following strict quality control processes (including applicable ISO norms), leading to consistently high production standards. Major car manufacturers choose Philips lamps, because when you buy Philips, you buy quality. You get powerful bright light, and precise beam performance. You get high-end style. Enjoy a safer and smoother drive.
Get 160% brighter light for superior visibility
Driving in the dark is demanding, so you rely on your headlights. Forward and peripheral vision are both important to enhance your driving ability for a safer drive. With a bright beam, Philips Ultinon LED headlights for cars improve your visibility by up to 160%. Once you experience this daylight–like effect, you'll always prefer LED. The more you can see, the better you perform, the faster you react and the safer you are. So don't let darkness win, choose Philips and start driving at night with greater confidence and control.
Easy installation thanks to integrated electronics
Philips Ultinon LED uses a brand new bulb design integrating driver box electonics in the body. A driver box is the brain of an LED: it manages performance aspects such as wattage and light output. Many other LED retrofit solutions in the market have the driver box exterior to the LED body. Philips Ultinon LED integrates it directly in the body to create an optimized design using minimal space. Optimized LED size is key because several optics are very small. Philips Ultinon LED with its compact design fits a wide range of car models and can be easily installed by specialist mechanics.